There are many ways to personalize your Android smartphone or tablet, from changing the wallpaper, to adding new ringtones or fonts, to installing a custom launcher. You can also do this by installing an icon pack, and you'll find many great ones here, in our ultimate list of the best icon packs for Android.
1. Click UI (paid)
There are many icon packs out there that look similar to Click UI, but this one has a very fair claim to getting there first with this style. Even if it wasn't the first, it is the best. Feel free to compare any icon in this pack to the equivalent from another, similar pack, and you will see what I mean.
The long shadows give the icons subtle sense of motion, and that applies to all 2,000 of them. Updates are frequent and there's an icon-request tool included.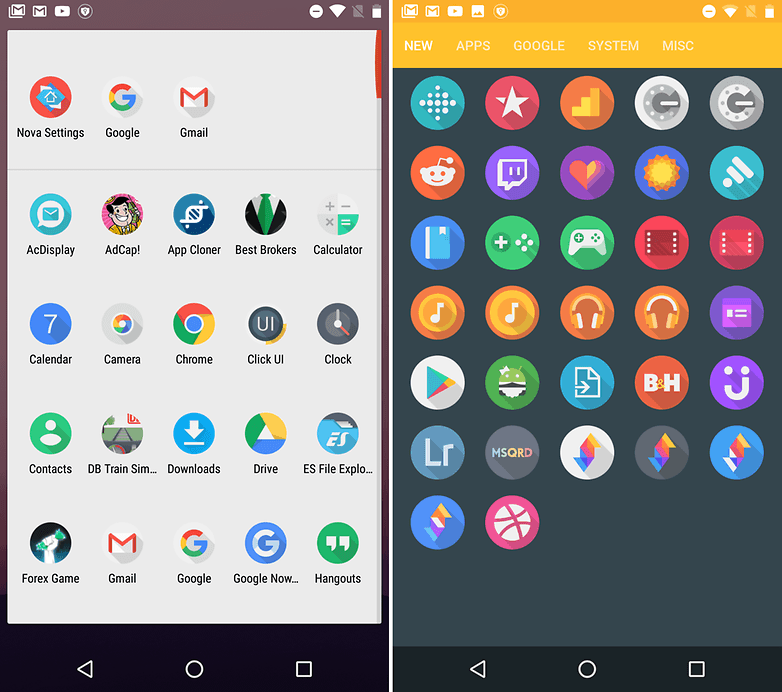 Round icons, long shadows and an eye for the tiniest of details all make Click UI stand out.

2. Retrorika (paid)
Bringing smooth vector graphics with a retro swing to Android, Retrorika takes material design and runs 30 years of cigarette smoke through it. Each icon brings a unique take on the original design, too; it's a passion project, with a great attention to detail.
Retrorika is far and away the best icon pack for giving your device that paradoxical retro feeling inside a modern skin.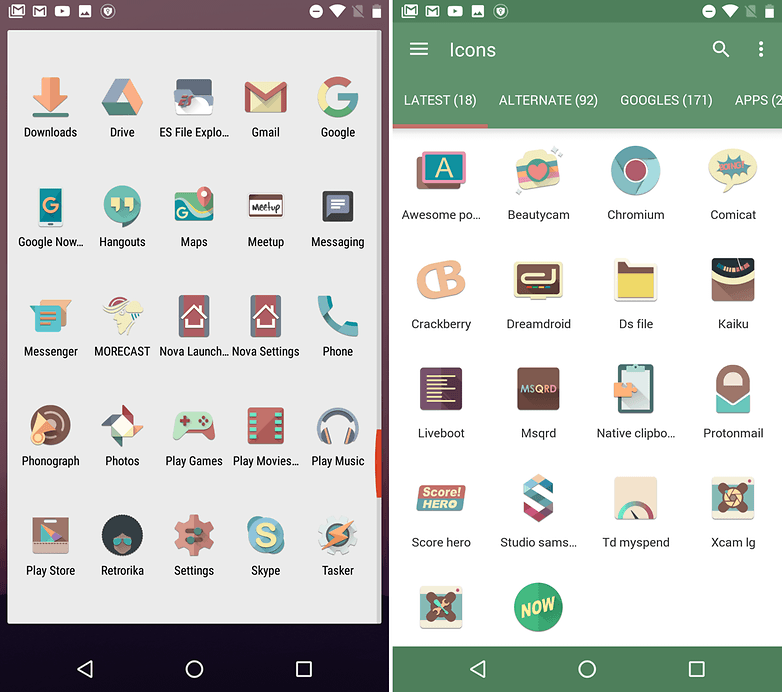 5. Wood Icon Pack (paid)
Wood Icon Pack can make your smartphone have a very rustic look by changing the apps to make them looks like they've been carved out of wood. It gives you over 1000 HD icons that are updated every month with more. Wood Icon Pack can be installed for free from the Play Store
6. VIT (free)
VIT Icon Pack has over 2,000 crystal white icons, VIT adds a touch of purity to your smartphone. The great app pictograms on the slightly elevated icon buttons add a bit of dramatic flair to your setup, no matter what color it is. With Summer knocking on the door it's time to lighten up.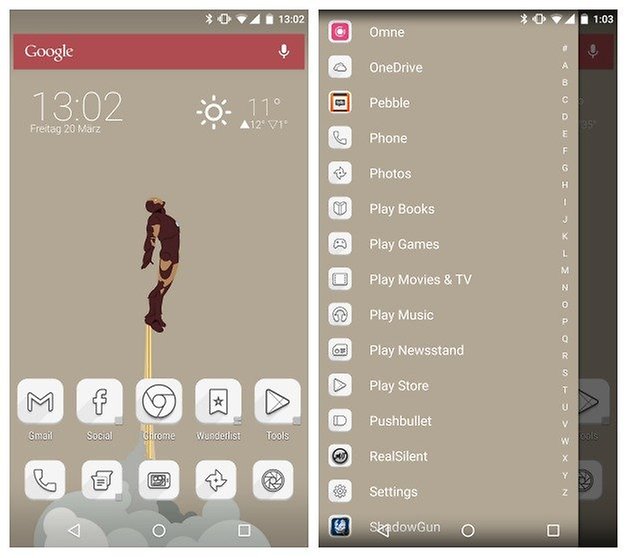 7. Stamped Black Icons (free)
Stamped Black Icons are exactly what they sound like: stamped black icons. Guess you saw that one coming. If you like a bit of dramatic silhouette action you can't do better than this icon pack. There are over 1,000 free icons in this pack and they look great, created in Full HD resolution for high-def displays and they work great with minimal or moody wallpapers and themes.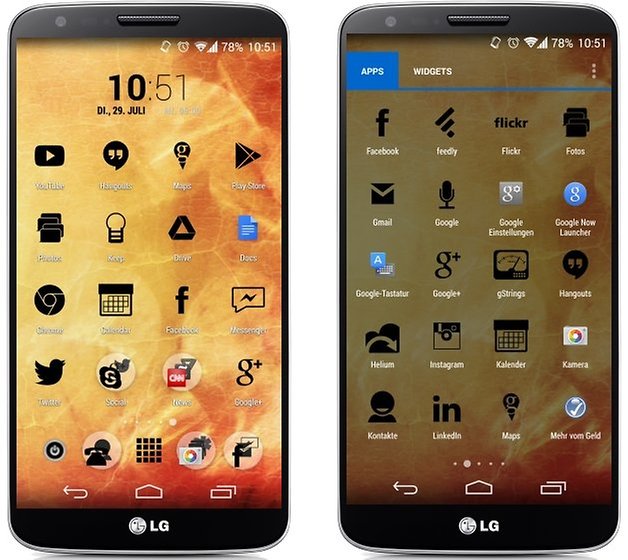 Stamped Black Icons are seriously cool.
8. Moonshine (free)
Moonshine Icon Pack is the Android Lollipop icon pack for those without Android Lollipop. Version 2.0 features around 1,000 Material Design-themed app icons, created using Google's design guidelines for Android 5.0 Lollipop. Flat, colorful icons with hints of depth are the order of the day.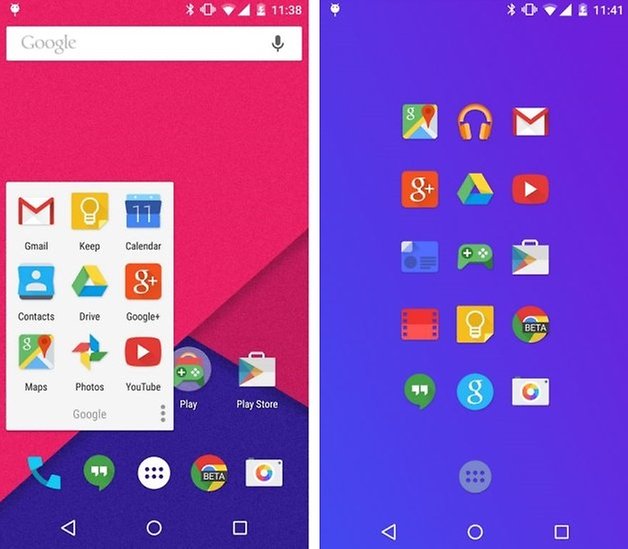 9. Belle UI Icon Pack (free)
Belle UI Icon Pack is well, really pretty! It's super clean looking and bright, offering over 950 icons for all your favorite apps, plus it's compatible with most launchers and is completely free. Though there isn't a wallpaper included, the style of each Vector graphics-created icon goes well with the look of all of these launchers.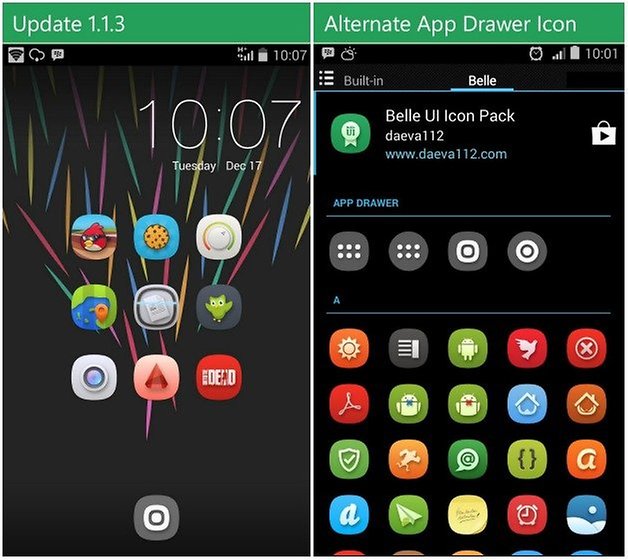 10. Morena (paid)
The 'flat' trend for Android design is making its rounds, you may have noticed it with the new Galaxy S5 user interface, the flat Google logo, etc. Everyone wants to get away from the bubble-like, 3D font and icons and get back to basics. The Morena icon pack brings a minimalistic look to your display. Its icon catalogue is gigantic, and you'll likely have hard time finding any faults in this app. Like many icon packs, this one is also paid.
Do you use an icon pack and if so, which one? Which would you say is the best icon pack for Android?